Confident Tech Creators Holiday Coding Camp (NOV16A1)
[types field="ages"][/types]
[types field="date-time" ][/types]
[types field="price"][/types]
[types field="register" title="Register"][/types]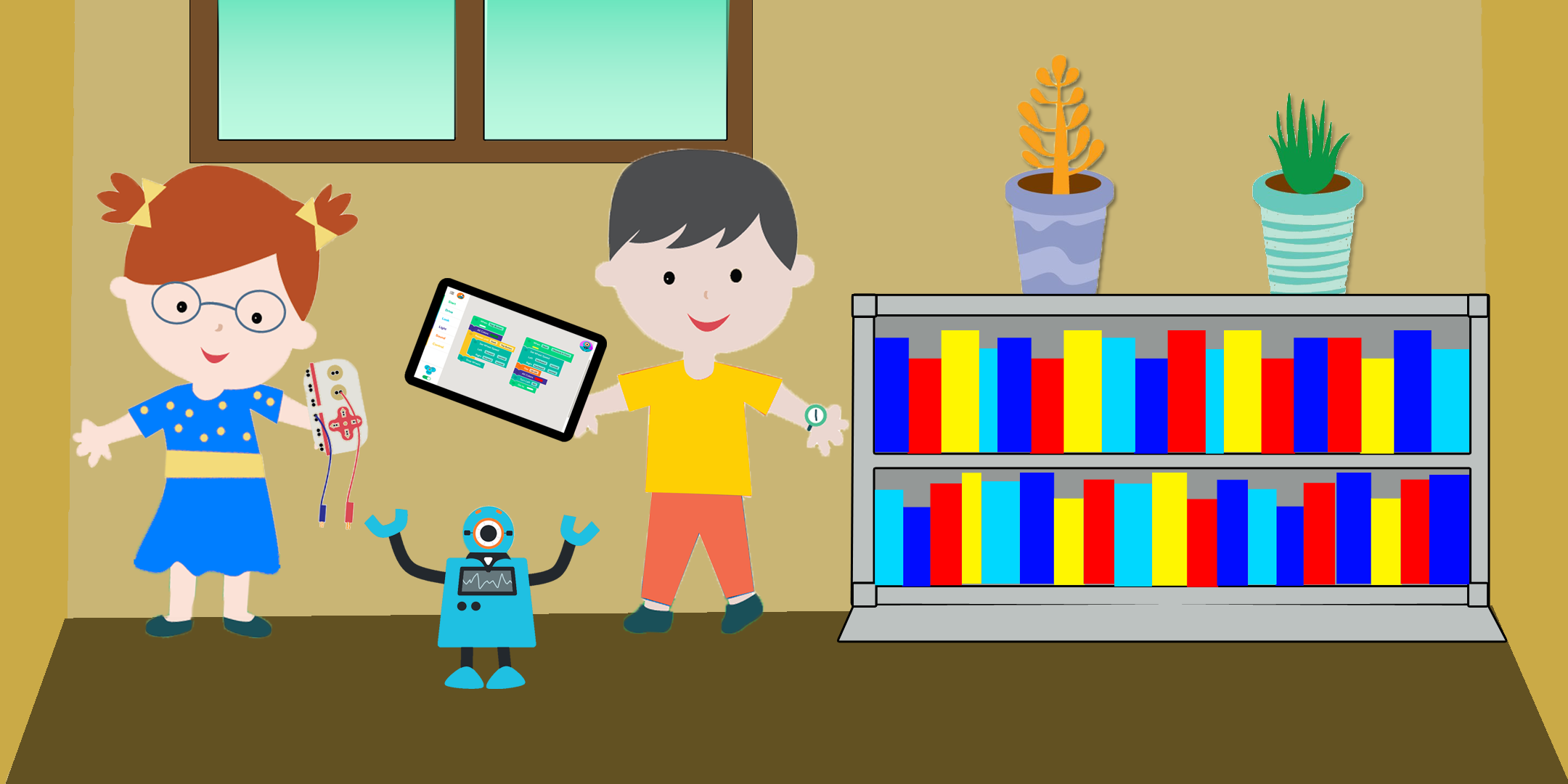 Create Lab's "Confident Tech Creators" Holiday Coding camps aim to unleash your child's creativity and empower them to become problem solvers both in school and in the real world.
These camps enable children to express creatively through technology and encourage Computational Thinking – a powerful thought process that enhances 21st Century competencies of critical thinking, creativity, communication and collaboration. Our camps inspire children to acquire skills and attitudes that will allow them to thrive in a future that will be dominated by technological change. Developed by world leading academics, Create Lab's curriculum focuses on a lot more than just Coding and holistically include Design, Interactive Robots and Unplugged Learning in an environment that emphasises creativity, imagination and having fun!
---
Prior Experience Required
None! Come ready for some fun!
---
Promotions
Receive SGD50 off instantly! Sign up before 20 November with the code "EARLYBIRD"
---
Camp Requirements
Participants are expected to bring their own laptops. Alternatively, you may rent one from Create Lab for a one time, flat fee of SGD50 during check-out. All other course materials including tablet computers will be provided.
---

Day 1: Learn computer science without computers! Then meet Dash & Dot – robots who'll help solve puzzles and be your new best friend!
Children will be exposed to the basics of Computer Science, including algorithms, operators, etc. using only graph paper, pens and pencils. This will give them an understanding that Computational Thinking is not just about computers. Children will then be introduced to Wonder Workshops' "Dash & Dot" robots (https://www.makewonder.com/) who will take them on an adventure through logic, creativity and collaboration to solve problems.
Day 2: Tell a story, make new friends and be a computer programmer along the way!
Children will be introduced to the Scratch (https://scratch.mit.edu/), a visual programming language developed by MIT. Easy to learn and relate to, children will explore Scratch functions and have fun by working with their classmates in writing their very first programs. A "show-and-tell" at the end of the class will give them a chance to channel their inner public speaker. Parents get to be part of their accomplishment by accessing their creations from home.
Day 3: Design, draw and create!
Exploration into Scratch will continue as a wider range of programming functions get introduced. Children will learn about conditionals, variables, and iterations. They will be encouraged to develop a game on their own where they will design their own characters. Maybe it could be Elsa and Anna. Maybe it's the Transformers! The choice is up to them and limited only by their imagination! Through this journey they will get to pick up valuable Computational Thinking skills.
Day 4: Technology is more than a screen and a keyboard. Learn by getting your hands dirty!
To keep the pace of our lessons creative, inventive, and imaginative, we conclude our workshop by introducing children to Makey Makey (http://makeymakey.com/) – a simple invention kit for beginners developed by former MIT students.  Children will get an understanding of how circuits work and incorporate real world stimulus such as touch and feel to the projects they designed the day before. This will help children realise technology is everywhere – not just inside a computer – and how to interact with it for various creative outcomes.
---

Curriculum
Our programs are developed by world leading academics affiliated with the University of Oxford, Singapore University of Technology and Design (SUTD – a collaboration with MIT) and the Singapore Management University (SMU). We are different as our curriculums are designed to be broad and immersive where children learn not just to code, but also experience wider aspects of technology through design, interactive robots and unplugged computer science.
Instructors
Our instructors are highly trained in technology and early childhood education and have many years of teaching experience. Our team consists of university/polytechnic lecturers, IT professionals and PhD students.
Student Ratio
We guarantee an individually curated learning experience for each child with a low teacher-to-student ratio of 1-to-5 in our camps.
---
Disclaimer
Each camp will only proceed with a minimum sign-up of 3 students. Create Lab will communicate any cancellation in advance and full refunds will be made accordingly
Consent
By taking part in Create Lab's camps, Parents/Guardians consent and acknowledge that photographs/digital images and videos of the participants taken during the event may be used for promotion including newsletters, leaflets, posters. They may also be circulated to the media. The photographs may also be used on the Create Lab website and affiliated social media platforms.    
Any photographs/digital images and videos taken will be used solely for the purposes of promoting Create Lab Pte Ltd.