Junior Tech Creators Camp (DEC16B2)
[types field="ages"][/types]
[types field="date-time" ][/types]
[types field="price"][/types]
[types field="register" title="Register"][/types]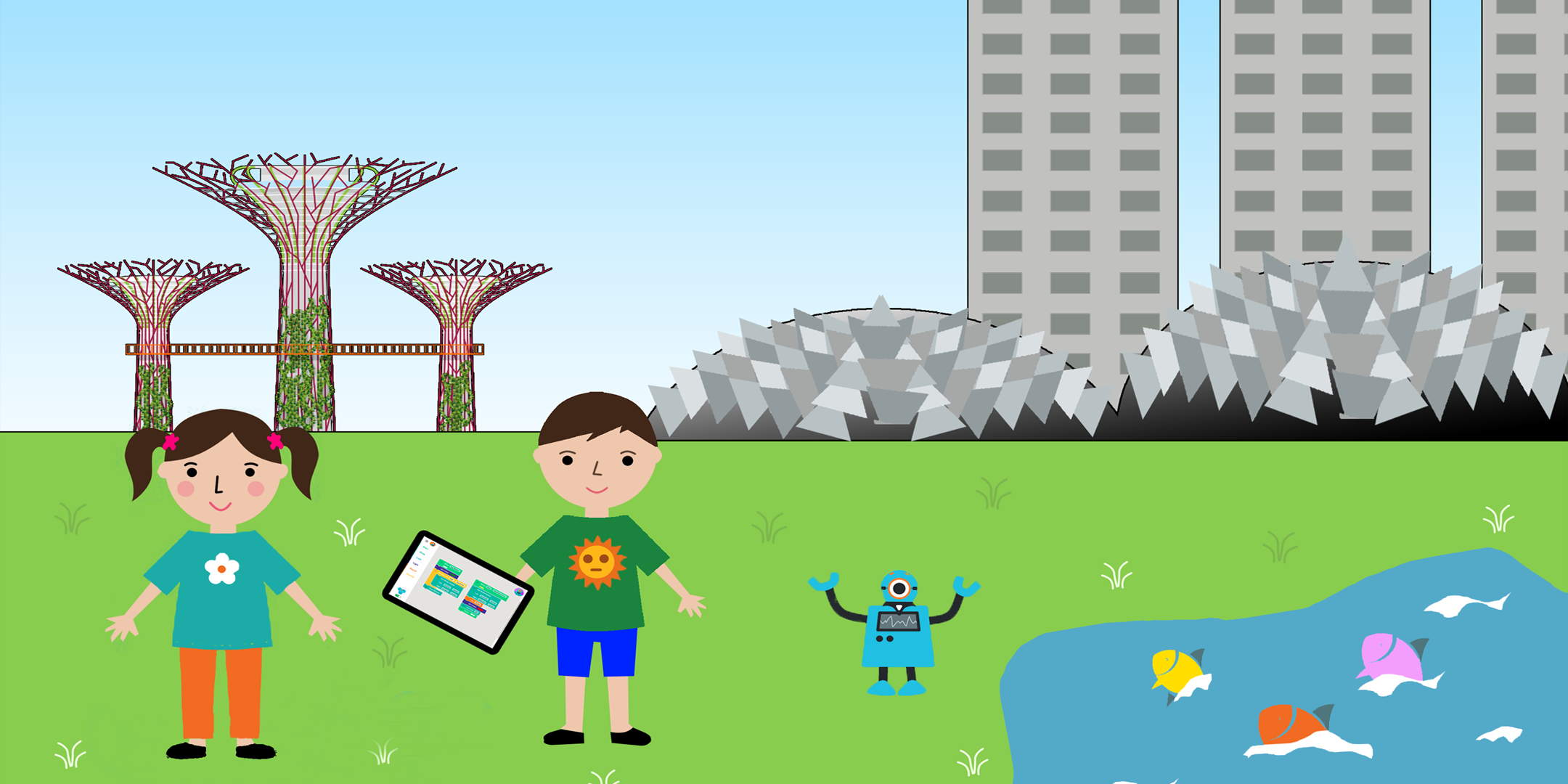 Create Lab's "Junior Tech Creators" Holiday Coding camps aim to introduce your children to the power of technology as a tool to create and imagine, rather than just consume.
These camps enable children to express creatively through technology and encourage Computational Thinking – a powerful thought process that enhances 21st Century competencies of critical thinking, creativity, communication and collaboration. Our camps inspire children to acquire skills and attitudes that will allow them to thrive in a future that will be dominated by technological change. Developed by world leading academics, Create Lab's curriculum focuses on a lot more than just Coding and holistically include Design, Interactive Robots and Unplugged Learning in an environment that emphasises creativity, imagination and having fun!


---
Prior Experience Required
None! Come ready for some fun!
---
Promotions
Receive SGD50 off instantly! Sign up before 18 December with the code "EARLYBIRD" 
---
Camp Requirements
All course materials including tablet computers will be provided.
---

Day 1: Learn what it means to be an "Innovator" and that solving problems is faster and more fun when done as a Team!
Children will be exposed to the basic concepts of design, materials, and technology using Design Innovation. They will understand that many aspects of modern life are a result of innovation and original thinking and how these ideas can be applied to themselves. The children will then be tasked with solving a specific problem as a team using limited resources, which will require them to engage in communication, collaboration, critical thinking and creativity – 21st Century competencies.
Day 2: Computer Science is not just about computers! Welcome a new member to your Team – Dash the robot!
Building upon the concepts of Day 1, children will be exposed to the basics of Computer Science, including sequencing and debugging, using only graph paper, pens, and pencils. This will give them an understanding that Computational Thinking is not just about computers. Children will then be introduced to Wonder Workshop's "Dash" robot (www.makewonder.com) where they will have to use logic, creativity and collaboration see these concepts come to life. They will also be exposed to the role of robots in our world.
Day 3: Let's get coding! Learn the basics and start seeing results right away!
Children will be introduced to the Scratch Jr. (www.scratchjr.org/), a visual programming language developed by MIT. Easy to learn and relate to, children will explore Scratch Jr.'s functions and have fun writing their very first programs. Parents will get to celebrate all their children's creations by accessing them from home.
Day 4: Become a 21st Century story-teller
Using the concepts they've learned, the children will be encouraged to code an interactive digital story where they will design and develop their own characters and script. Maybe it's about Sofia the First or maybe it's the Transformers! The choice is up to them and limited only by their imagination! Through this journey they will get to pick up valuable Computational Thinking skills.
---

Curriculum
Our programs are developed by world leading academics affiliated with the University of Oxford, Singapore University of Technology and Design (SUTD – a collaboration with MIT) and the Singapore Management University (SMU). We are different as our curriculums are designed to be broad and immersive where children learn not just to code, but also experience wider aspects of technology through design, interactive robots and unplugged computer science.
Instructors
Our instructors are highly trained in technology and early childhood education and have many years of teaching experience. Our team consists of university/polytechnic lecturers, IT professionals and PhD students.
Student Ratio
We guarantee an individually curated learning experience for each child with a low teacher-to-student ratio of 1-to-5 in our camps.
---
Disclaimer
Each camp will only proceed with a minimum sign-up of 3 students. Create Lab will communicate any cancellation in advance and full refunds will be made accordingly
Consent
By taking part in Create Lab's camps, Parents/Guardians consent and acknowledge that photographs/digital images and videos of the participants taken during the event may be used for promotion including newsletters, leaflets, posters. They may also be circulated to the media. The photographs may also be used on the Create Lab website and affiliated social media platforms.    
Any photographs/digital images and videos taken will be used solely for the purposes of promoting Create Lab Pte Ltd.